Red Chinese Coral Wishbone Shape 14k gold filled Wire Earrings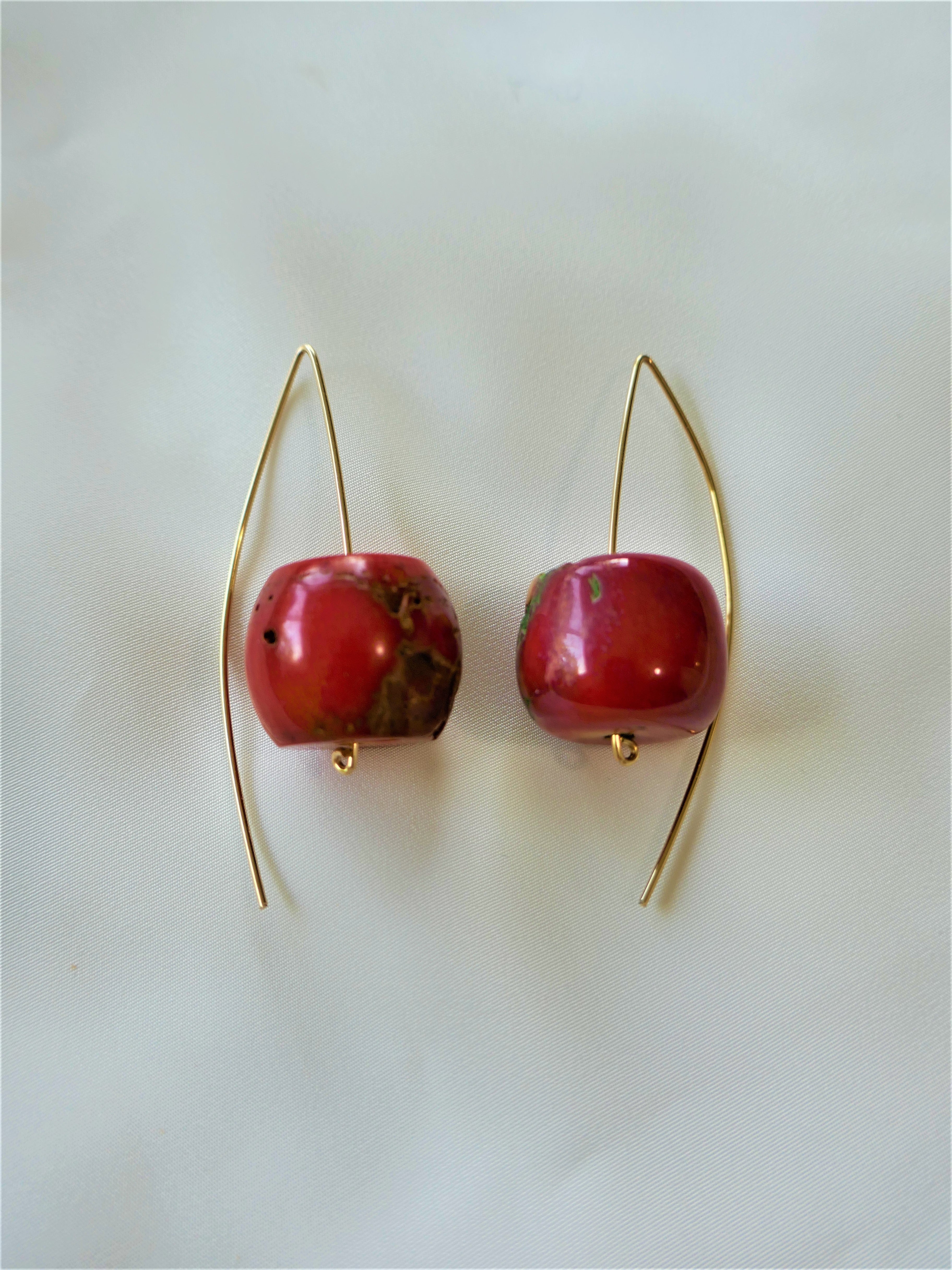 This is the New Wire Earring Collection. A design I originally did in 2000 in 18k gold with Baroque Cultured Pearls. Now available with any pearl or stone on 14k gold filled wire or 925 sterling silver. Fun, Light and modern!!! DM if you want any stone or pearl size not on site.
- 14k gold filled wire
- Chinese Red Coral 
- Length front 1 1/2 inches Back 2 1/4 inches

- Designed & created by Lucy de la Vega
Made in U.S.A.
May be ordered