One Strand Amazonite Gemstone Necklace Exclusive Oxidized Silver Starfish Clasp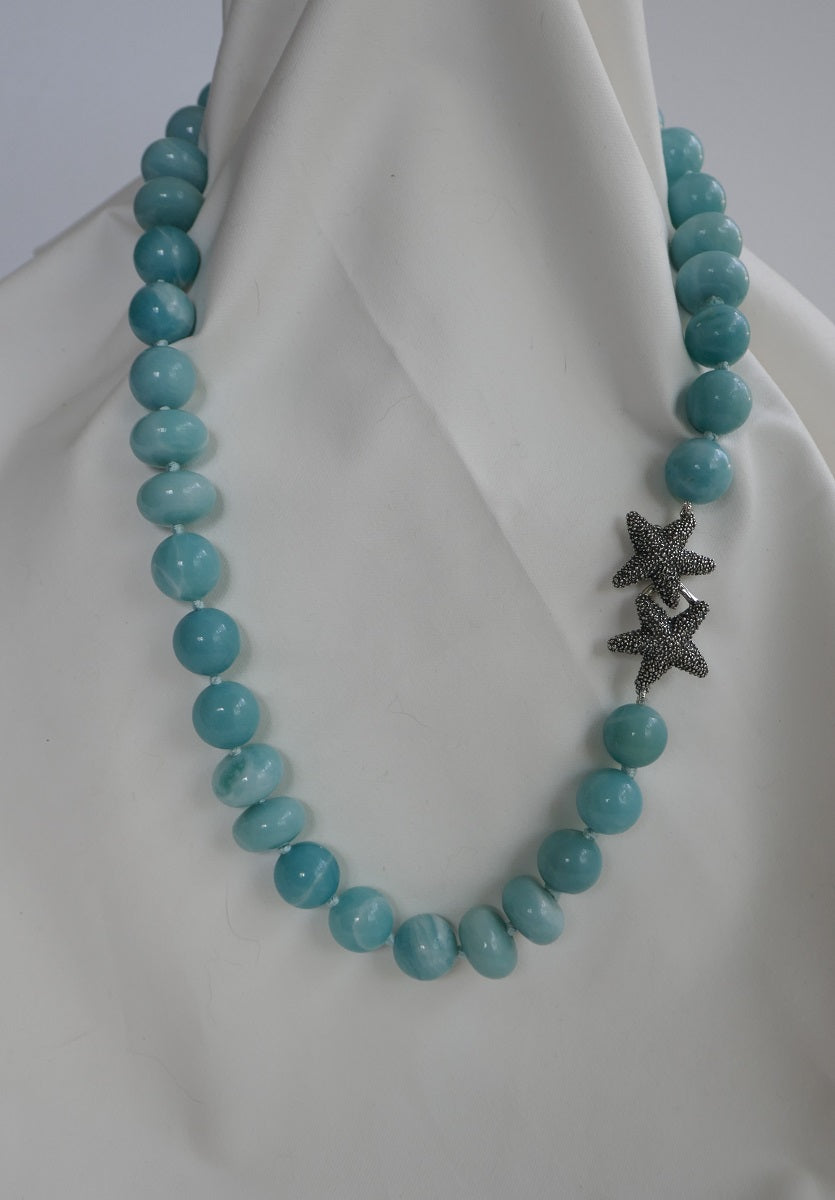 Amazonite is a beautiful stone. This single stand amazonite necklace is beautiful. Amazonite is neutral stone and goes with many color palates. This necklace is classic yet very modern. It looks amazing on and you will love wearing it.
- 925 Oxidized Sterling Silver Exclusive Claps
- Amazonite 14mm & 16mm Roundels
- Individually Knotted on Silk Thread
- Overall Length 23 Inches
- Designed & Created by Lucy de la Vega 
Made in U.S.A.
Only one available