Four Strand White Howlite Long Gemstone Necklace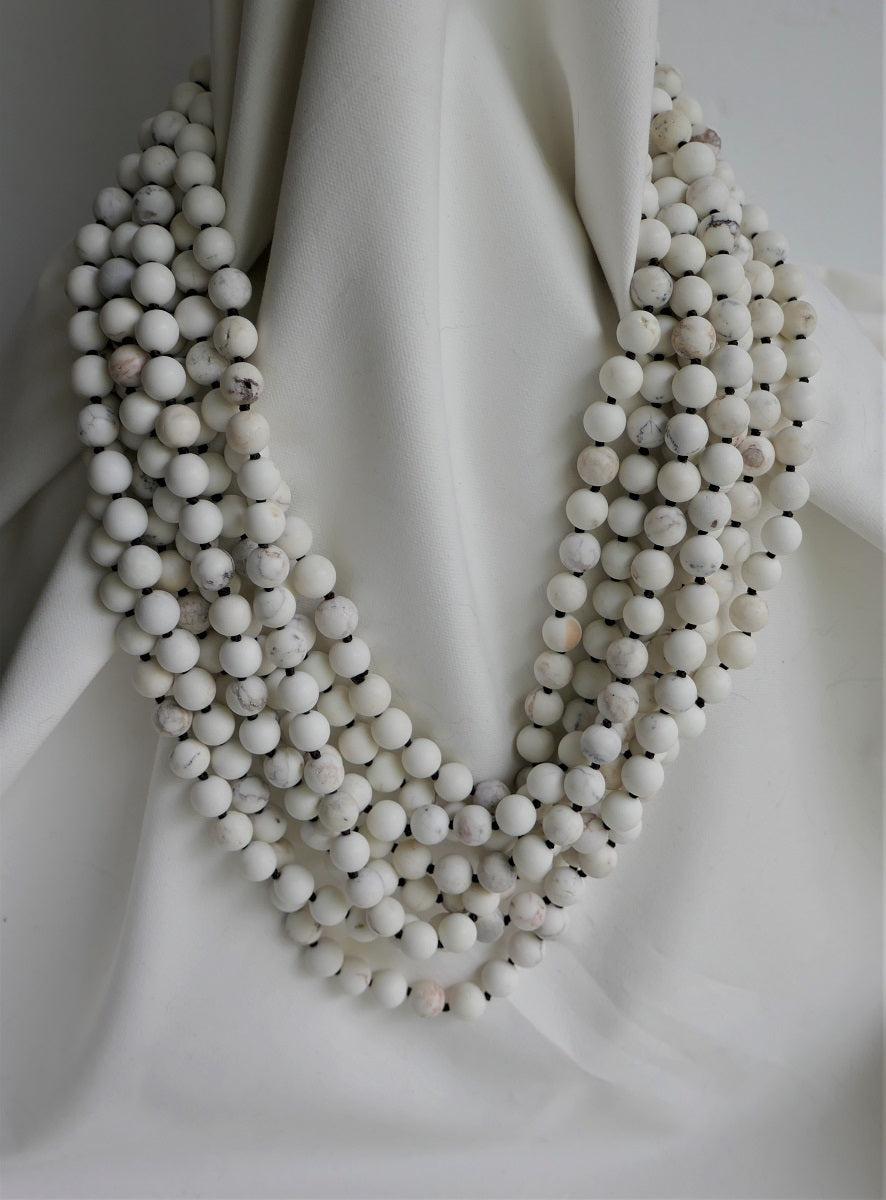 This is one of my go to necklaces. It looks great on either doubled, long or layered. 
- Wood & Off White Macrame Closure
- White Matted Howlite 8mm
- Individually Knotted on Black Silk Thread
- Overall Length 42 Inches
- Designed & Created by Lucy de la Vega
Made in U.S.A.
May be ordered if out of stock