One Strand 20mm Wood & Rock Crystal Necklace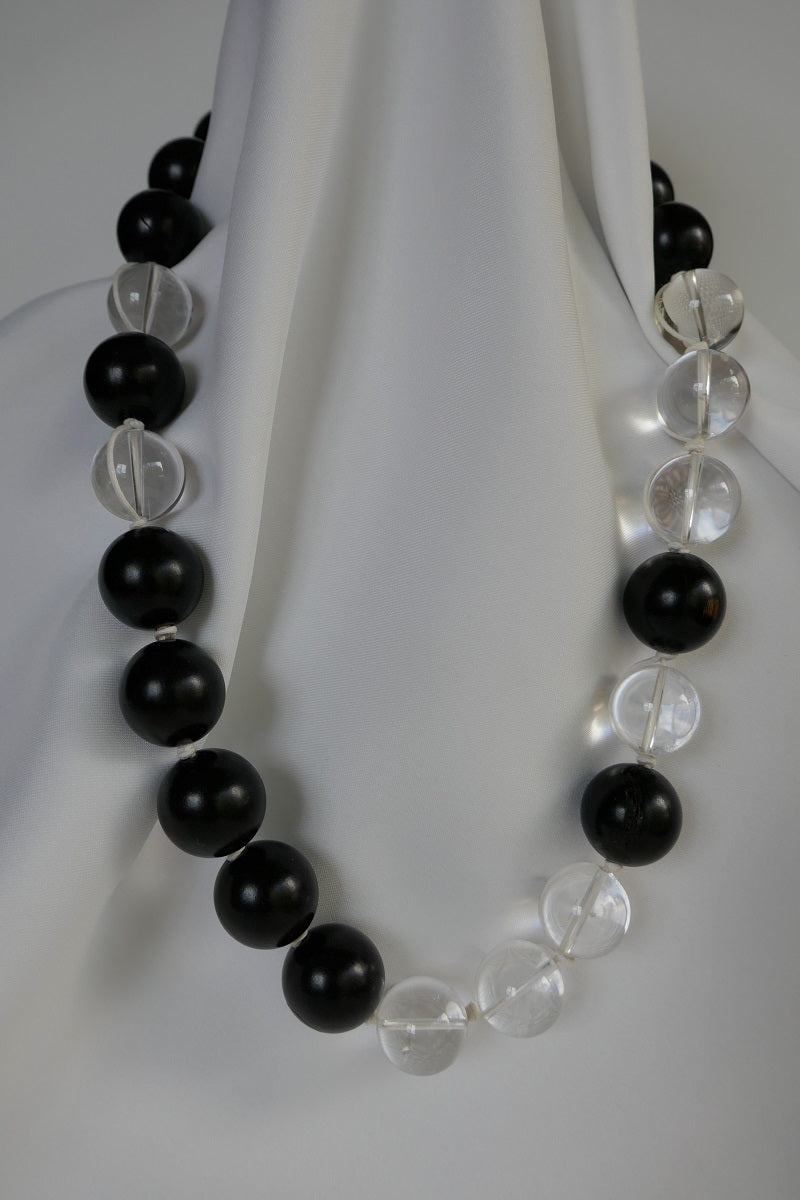 20mm wood necklace make great statement necklace and are extremely light. Here I ahve combined 20mm dark wood with 20mm rock crystal. I love the contrast and the combination. You will find this piece easy to wear.
- Rock Crystal Closure
- Wood 20mm
- Individually Knotted on Cotton Cord
- Overall Length 23 Inches
- Designed & Created by Lucy de la Vega
Made in U.S.A.