One Long Strand Hematite and Natural Baroque Cultured Pearls Lariat Necklace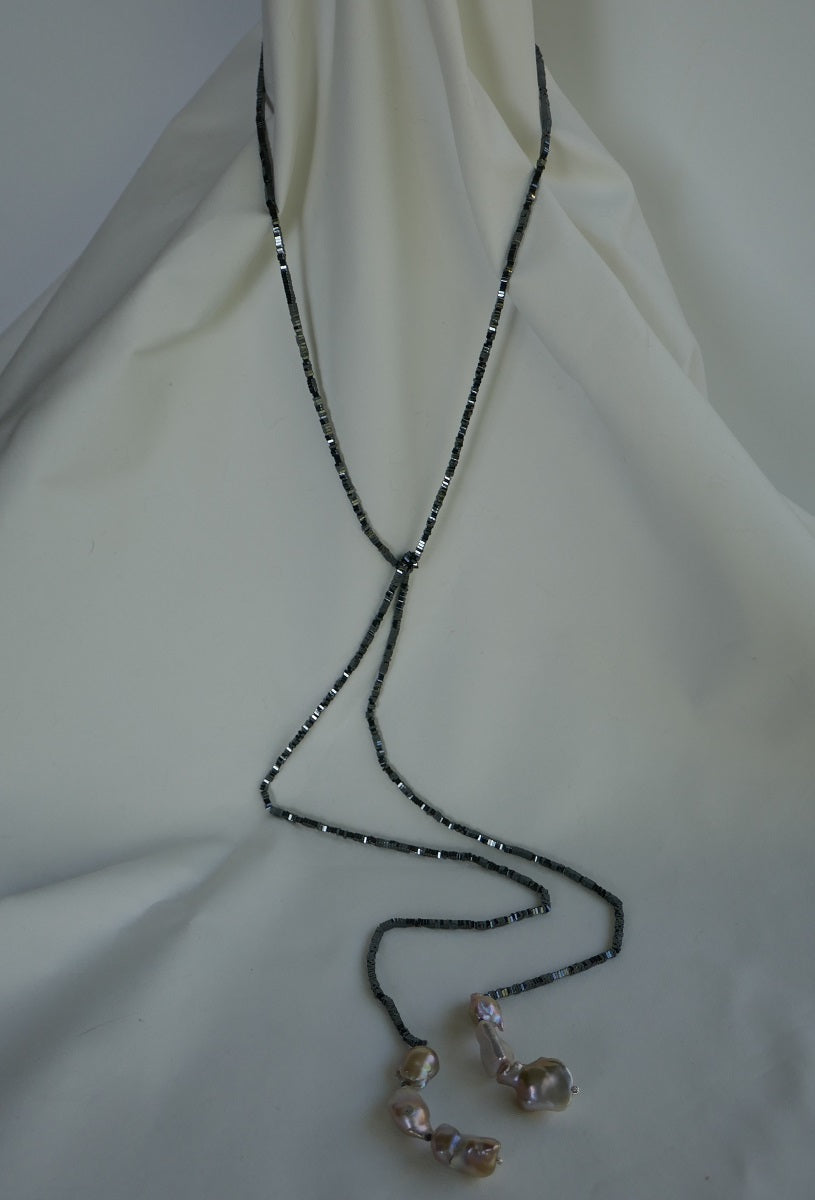 Lariats are fun and very wearable. In the photos I tried to show the different ways of wearing them. Hematite is very neutral and this is a perfect piece to layer other necklace with. Great Piece to own.
- Hematite 4mm x 4mm
- Natural Baroque Cultured Pearls 11-12mm x 17mm-18mm
- Knotted
- Overall Length 46 Inches
- Designed & Created by Lucy de la Vega
Made in U.S.A.