One Strand Long White Coin Cultured Pearl Long Necklace 18k Gold Clasp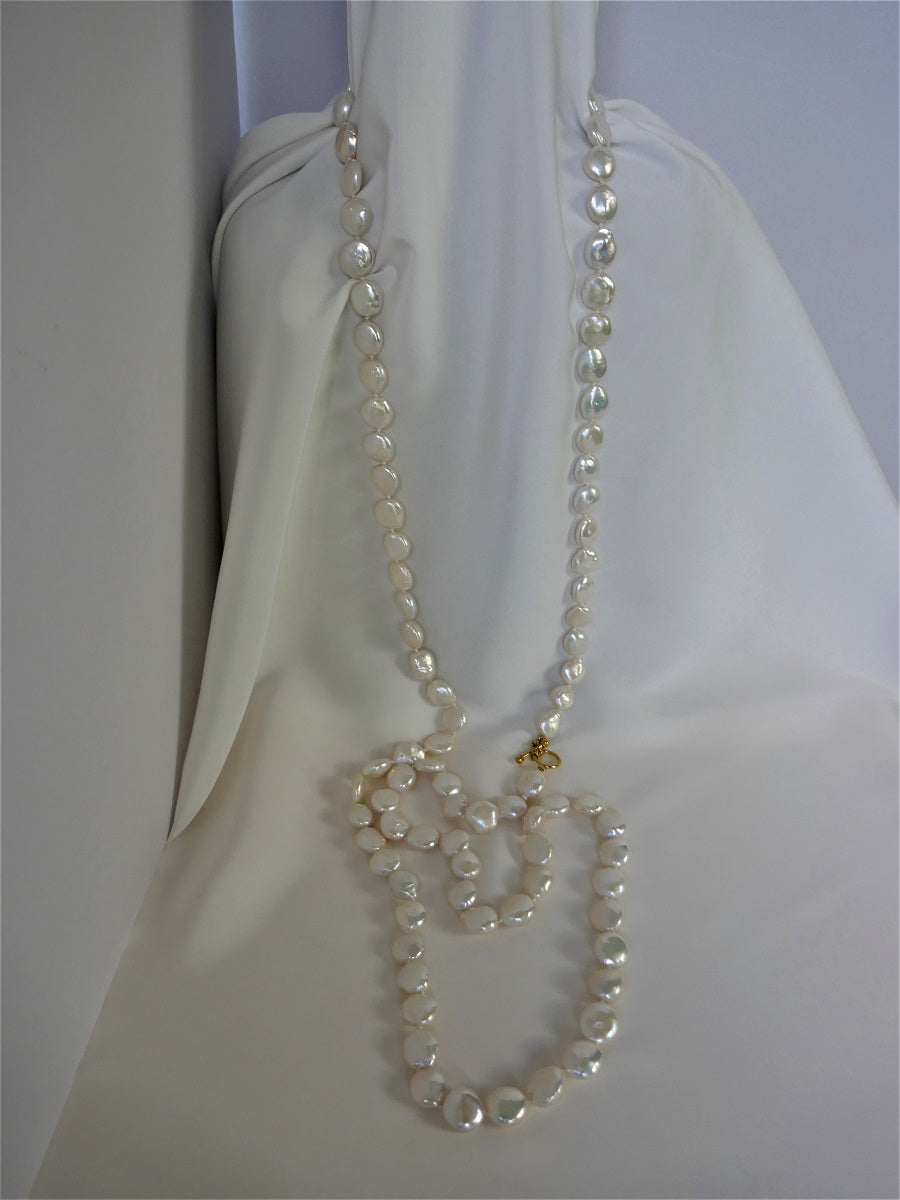 These pearls are exquisite. The necklace may be worn long, doubled, tripled or layered.
- 18K Gold Clasp
- White Coin CulturedPearls 12-13mm
- Individually knotted on silk thread
- Overall Length 53 Inches
- Designed & created by Lucy de la Vega
Made in U.S.A.