One Strand Irregular Shaped Chalcedeny (Light Blue) White Cultured Pearls 925 Sterling Silver Clasp Gemstone Necklace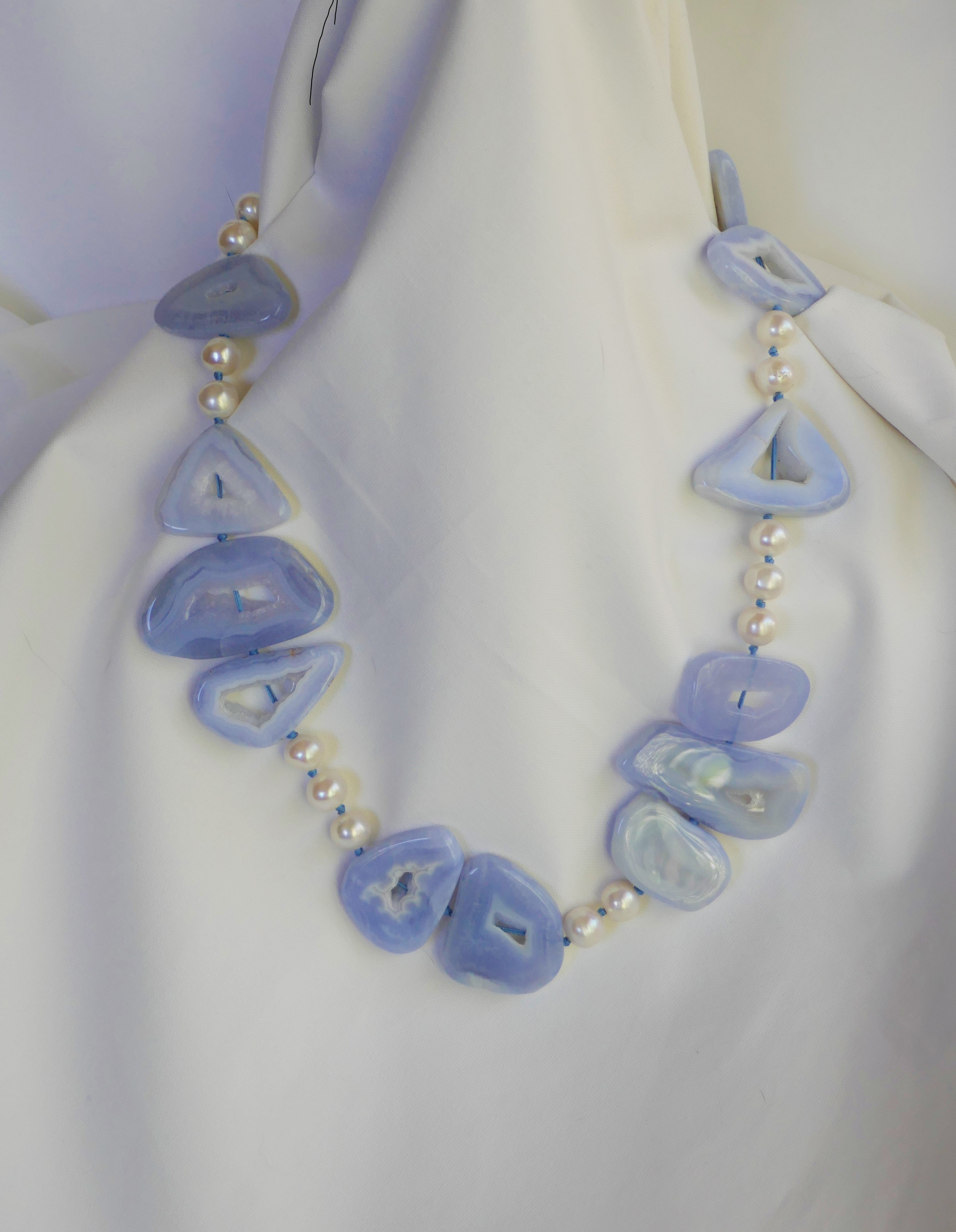 This necklace looks beautiful on. It us unusual because of the shape of the chalcedony slices. The combination of the white pearls and the light blue stone is stunning. Definitely a statement necklace.
- 925 Square Sterling Silver Square Clasp
- Chalcedony Slices
- White Cultured Pearls 10mm
- Individually Knotted on Silk Thread
- Overall Length 22 1/2 Inches
- Designed & Created by Lucy de la Vega
Made in U.S.A.
This is a Statement piece. Wonderfully Sculptural Piece.