Two Strands Peacock Blue Oblong Keshi Pearls, Keshi Pearls & Gold Plated Hematite Long Rope Necklace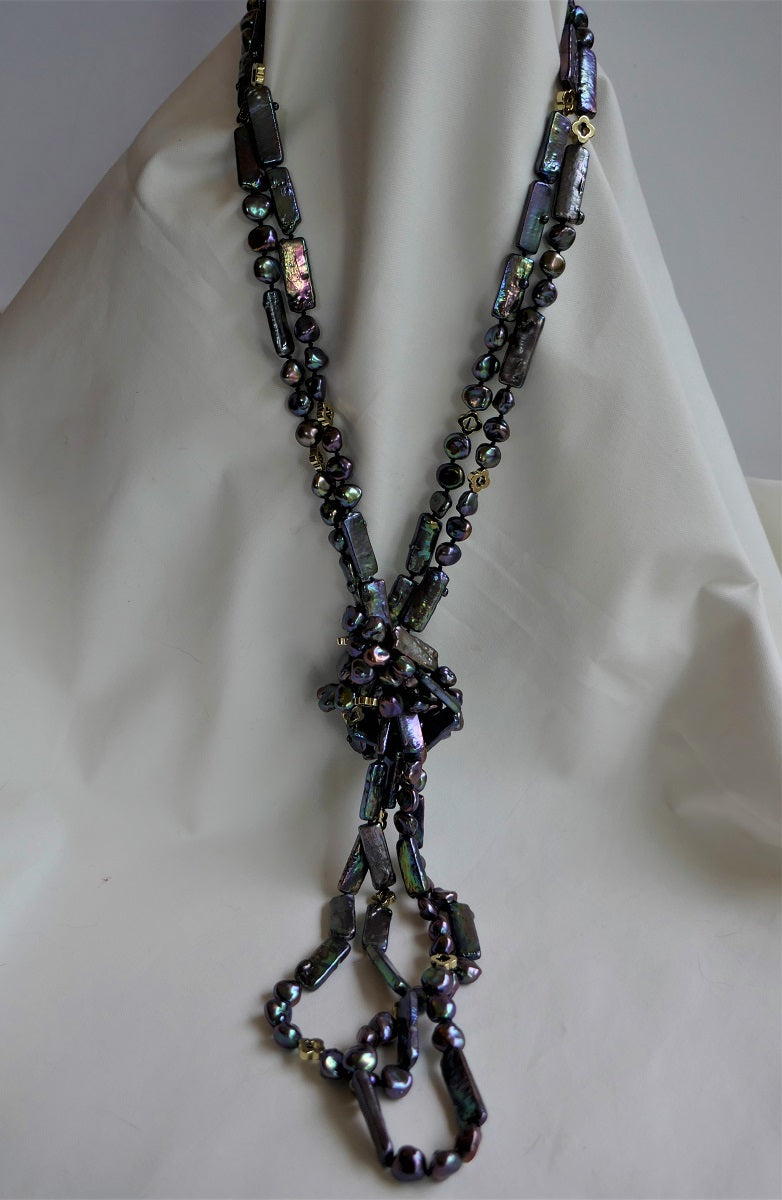 These necklaces were designed to be worn together as a statement necklace. The may be worn separately, together, layered or doubled. The pearls are beautiful with an amazing luster and a peacock blue color tonality. A forever piece that you will find a lot of use for that due to the tonality of the pearls goes with most color palettes.
- Oxidized 925 Silver Marcasite Clasp
- Peacock Blue Keshi Pearls 9-9.5mm
- Peacock Blue Oblong Pearls 20-25mm
- Gold Plated Hematite Trebol
- Individually knotted on silk thread
- Overall Length 51.5 & 53 inches
- Designed & Created by Lucy de la Vega/de la Vega designs
Made in U.S.A.