One Strand Neutral Tones Druse Nuggets, Frosted Rock Crystal Nuggets, 925 Sterling Silver Roundels Long Gemstone Necklace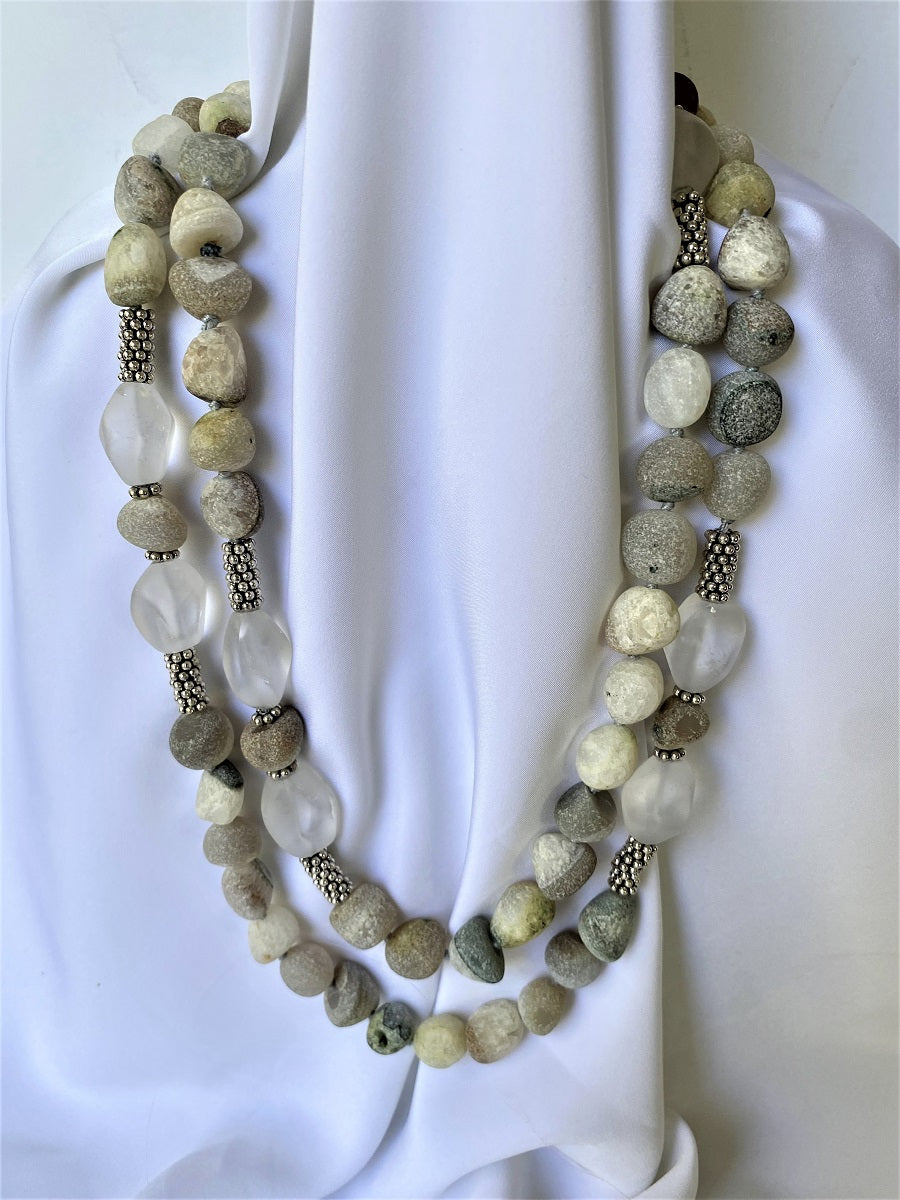 A neutral necklace that may be worn year-round. Great Neutral tones. You may wear it long, doubled or layered with other necklaces.
- 925 Sterling Silver Clasp 6mm
- Druse Nuggets 12mm
- Individually Knotted on Grey Silk Thread
- Overall Length 44 Inches
- Frosted Rock Crystal Nuggets 13mm x 18mm
- Designed & created by Lucy de la Vega
Made in U.S.A.
Only one available.